In honor of Father's Day today, I want you all to know how my own Dad has influenced me. If my Dad was still alive today, he would be so excited about 'Ohana OT and all the incredible things we get to do and all the progress the kids are experiencing! There would be no 'Ohana OT without the huge impact my parents and younger sister have had on me.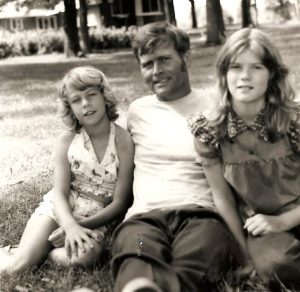 I was raised with the idea that anything is possible! I was born into adventure in Southern California and lived there my first 10 yrs. My Mom and Dad met skydiving. Dad was my Mom's skydiving instructor.
He was always building something. He built a lot of dune buggies and raced them with Mom as a co-pilot.We spent most weekends camping in the desert by the fire under the stars and chasing kangaroo rats at night.
I was basically a tomboy with my Dad teaching me how to use power tools from a young age. I learned a love of photography from him. We developed black and white photographs in our darkroom. I loved watching them magically appear. My Mom and Dad were very inventive and creative. Dad's friend Ron Hawthorn, who was a very outgoing paraplegic and gave me lots of wheelchair rides growing up, wanted to learn to skydive. My Dad said "sure we will just have you do an ocean landing".
My sister, Christy, was born with Cerebral Palsy and my parents made sure that her disability did not slow her down one bit. She now has two Master's degrees! When she had a major surgery in 1st grade and had to stay lying flat, my dad adapted a wheelchair with a board so that I could wheel her around the neighborhood and hang out with our friends. When she was 9 and still was unable to ride a bike he built her a special 3 wheel bike.
I also remember my dad adapting a golf cart and adding an engine lift to act like a Hoyer lift so that a family member, who used a wheelchair for mobility, would be able to be independent and safe going down the street. He was always full of creative and innovative solutions.
When I was 10 we moved to Romeoville, IL near Chicago. I continued to hang out in the garage learning from my dad. When I was 11 my he taught me to gas and arc weld. He always challenged me to solve problems and to be creative. He always thought in terms of "how CAN this be done" and never "it can't be done". Dad always enjoyed being out on the water and he adapted his pontoon boat so that a friend who was in a wheelchair could easily get on the boat and go with him. He named his boat "The Accessible 1".
As I got older I toyed with many different career ideas from being a National Geographic Photographer , Mechanical Engineer, Forest Ranger to Marine Biologist. My mom helped me realize OT would be a great match for me. My Dad influenced me with his entrepreneurial spirit. He was almost always self employed in mechanical work. He was a risk taker and without that influence I would have never taken the leap of faith and huge financial risk to be in private practice. During my 20's my parents had a business making homes and businesses accessible by installing ramps, stair glides and porch lifts. They enjoyed this business so very much because they could see such an immediate positive impact on the families.
When my parents closed their business, they moved to Washington to be closer to us. During the many years I worked in the schools, my Dad was always there to help me with whatever project I came up with. One of my favorite projects he did was to build a jig for Daniel (who has Down Syndrome) to build bird houses. Daniel has built over 1000 bird houses since then on that jig! The other day I was playing with the bubble machine and smiled when I looked at the handle that my Dad adapted for me 10 years ago to make it easier for the kids to turn the crank.
Dad loved to have fun and made sure others were having fun as well. If there is one word I hear our kids describe 'Ohana OT and that is FUN!
He believed in us. He believed in others and persisted until they succeeded. My dad died of throat cancer when he was only 66 years old but he lives on through 'Ohana OT everyday. It simply would not exist without his influence on my life. Thank you Dad! I love you!
Mary Kostka is a Pediatric Occupational Therapist specializing in Sensory Processing Disorder at her private practice, 'Ohana Occupational Therapy, LLC, in Wenatchee, Washington, USA.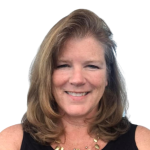 OhanaOt.com
'Ohana Occupational Therapy, LLC
1139 N Princeton Suite B
Wenatchee, WA 98801
Ph: 509-888-7435
Fax: 509-888-7674