Interested in joining the 'Ohana Team?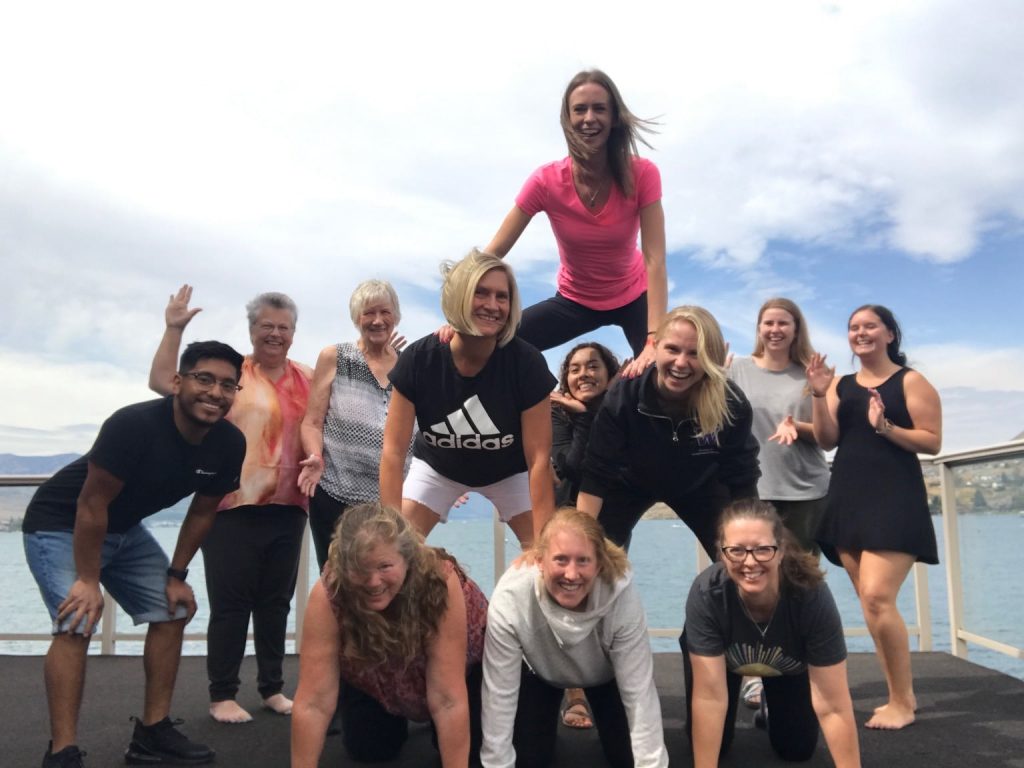 Available Positions:
Occupational Therapist and COTA
Is it your DREAM to be a part of a team that provides the highest quality outpatient pediatric OT services in an ideal sensory integration clinic with a fun loving team, an efficient documentation system, a supportive mentoring OT Supervisor, the ability to leave work on time everyday, to not bring work home, to have the FREEDOM of a balanced, FUN LIFE with four seasons in the beautiful Pacific Northwest AND to treat children the way you know will help them the most?
If you answered YES, then you've found the right place! We are so excited about our recently expanded facility and growing team!
Why should you begin a career with 'Ohana?
Work / Life balance, we leave work on time and no paperwork comes home with our easy and fast documentation system
High flexibility with vacations
, time-off, 3 day weekends EVERY WEEKEND, our schedule is M-Th 10 hr days, banking system available for those that want  additional time off – you are in control
Four seasons in beautiful Wenatchee, Washington with 300 days of sunshine to enjoy hiking, rafting, skiing
, snow shoeing, bike trails
, kayaking
, and more!
7 fully equipped sensory gyms
Mentoring and higher learning programs, we are dedicated to your growth and success
Awesome, supportive, fun and loving team of co-workers
We are a GROWING company! We have doubled our space and staff during the pandemic!
PERKS of a career with 'Ohana OT:
Top pay and benefits
Unlimited continuing education, we invest in your growth
Weekly bonus program for meeting targets and helping our company grow to help more families
Profit sharing bonuses – when targets are exceeded you are rewarded for your higher level skills helping more kids 
Team bonding with celebrations, team building activities and fun staff retreats
Starbucks fairy
Relaxing and fun Hawaiian themed work setting complete with large fish tank and tiki hut front desk
You might be the right person if you are someone who…
Is a positive person, can always see the silver lining
Enjoys sensory kids the most!
Is looking for a permanent position with a growing company
Has a great attitude and is excited to learn new skills
Is open to feedback and has a growth mindset with an ability to be kind and gentle to yourself as you grow
Is hardworking and trustworthy
Is active and health-oriented
Is excited about bringing hope to a struggling family
Is FUN!
Is detail- oriented, yet efficient
Has an easy laugh!
Is creative
Understands the importance of collaborative problem-solving
Is a natural educator and enjoys sharing for the benefit of parents, clients, and fellow team members
Consistently figures out how to produce the desired outcome even if it involves researching and learning new skills
Has a
heart big enough to see the struggling child behind the behaviors and learning challenges, to see the worried Mom behind all of the questions she's asking, and to see the concerned father behind the brave face.
Consistently figures out how to produce the desired outcome even if it involves researching and learning new skills.
Desires to work long-term in a warm, supportive environment
Is compassionate, caring, collaborative, willing to go the extra mile for your families
Has excellent problem-solving skills and analytic abilities
Has the ability to meet the child where they are and build a warm therapeutic relationship with the child and family
Has the ability to self-regulate in order to provide the energy level the child needs (eg. calm vs energetic)
Communicates clearly and effectively with parents, children, and co-workers
More about 'Ohana OT:
We are an upscale, therapist-owned, pediatric clinic in beautiful Wenatchee, WA – assessed nation-wide as a desirable place to live. The majority of sessions are in person with a small percentage that are done via telehealth.
We are an energetic, fun-loving pediatric therapy team seeking an experienced occupational therapist and a certified occupational therapy assistant who want to make a difference in children's lives and maximize each child's potential.
We have a highly experienced and dedicated staff that provides cutting edge OT in our 7 state of the art sensory gyms. Our clients range from birth through 21 years of age. Primary therapeutic approaches include sensory integration treatment, SOS feeding, Zones of Self Regulation, listening therapies, NDT, motor learning, and biomechanical approaches. Some of the main areas we address are sensory processing, praxis, self-regulation, self-care, gross and fine motor development, visual perception, and feeding. We are unique in our commitment to evaluate and treat the whole child and partner with the important people in a child's life. Caregivers are included in our sessions.
Our practice is 14-years strong and 100% occupational therapist owned! Our beautiful clinic houses the most advanced equipment available such as fully equipped state of the art sensory gyms, SSP, ILS, and QRI laser. You will learn a lot as in-services and trainings are scheduled regularly. We emphasize personalized, hands-on treatments and foster a very family-oriented environment for our clients. You'll love our amazing clinic!
If you are interested in joining the 'Ohana Team, please follow the directions below to inquire about any available positions:
Email marykostka@ohanacenter.com with the following information:
1. What type of position are you interested in: Clinician (OT/COTA) or Support Staff (front office, OT Aide…etc)
2. Within the email, write a few sentences about why you think you'd be a great fit for the 'Ohana Team
3. Attach your resume as a .pdf file.
Required for any new hires:
• Pass Drug testing
Here is a tour of our clinic
Here is a fun video of us at work playing together
This is a video of our scenic and wonderful community Wenatchee, WA.